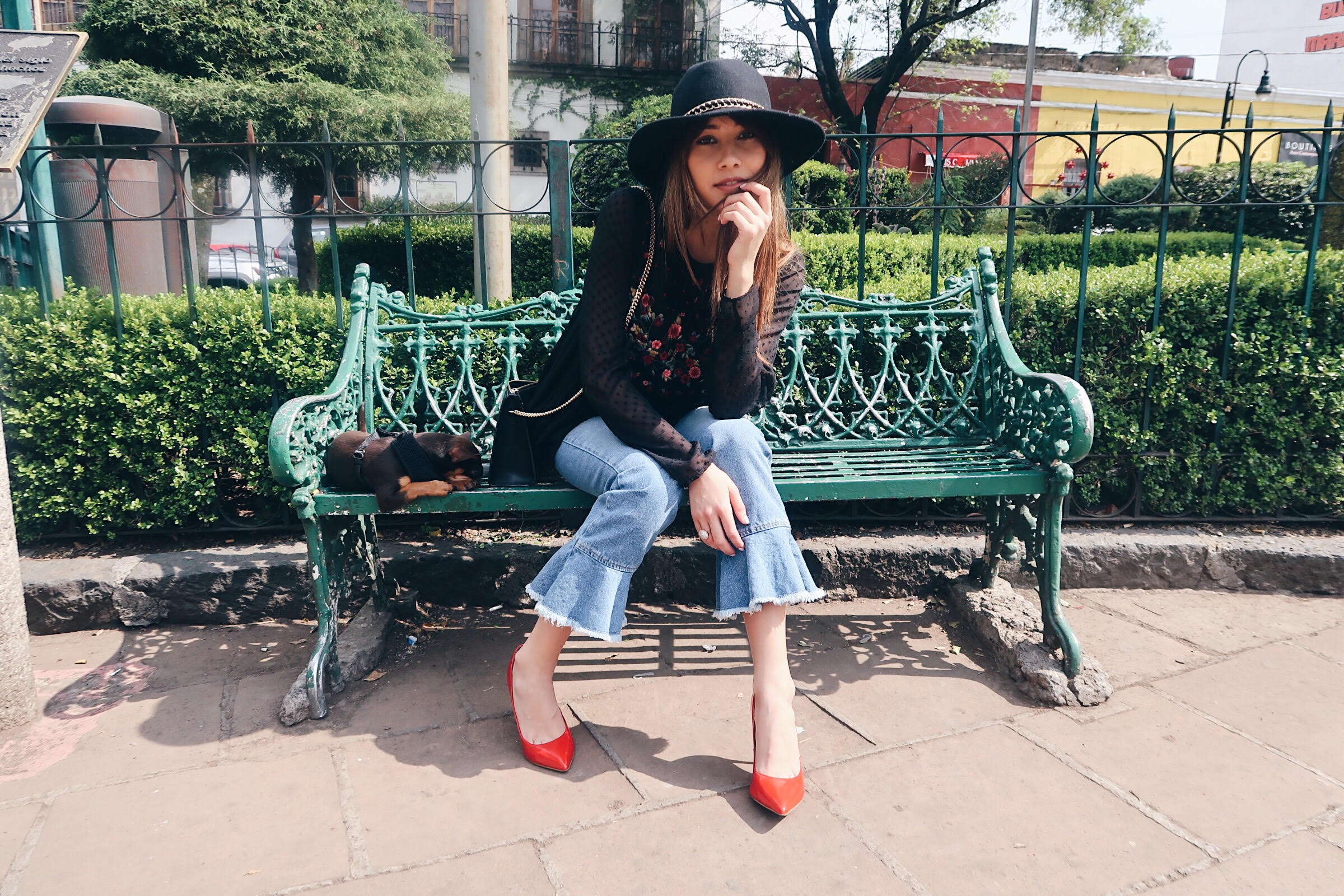 Hello my loves!
It's been a while since I did a Monday's Story time and today, I have the perfect love story. I recently moved back to Miami for 4 months to work. I know it's just FOUR months, it's not really that much time but I'm going to miss Mexico so much. I have fallen in love with this city, in a way I never thought I could. The weather, the food, the ambiance, the restaurants, the architecture, the city life, the people, the culture, their story, the service at every restaurant, the beaches, the sushi, the trees, the flowers, the parks, the fruits, the avocados, their faith, the love for the arts, theater, the fashionable Mexican men & women, the vivid colors everywhere you go, the attention and amiability from the people, a handsome gentleman always there to open the door for you…But most importantly, you also gave me the blessing of adopting my puppy, Zlatan! This is just to name a few of the things that stole my heart.
Lastly, just to finish my story here, what I've come to love the most about Mexico City, is the people. I thank you from the bottom of my heart. I love you Mexico! See you in 4 months….
Love always,
Angela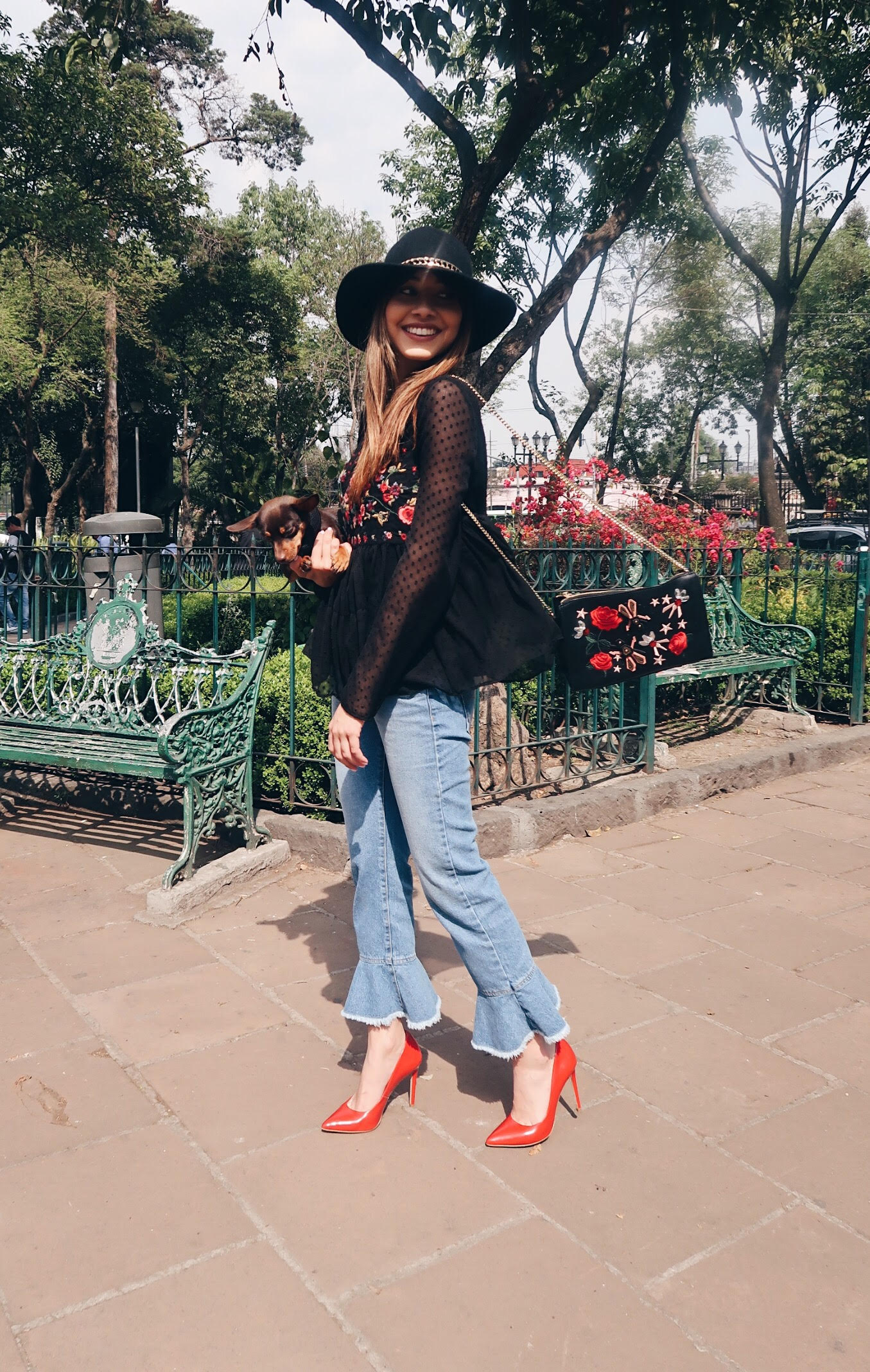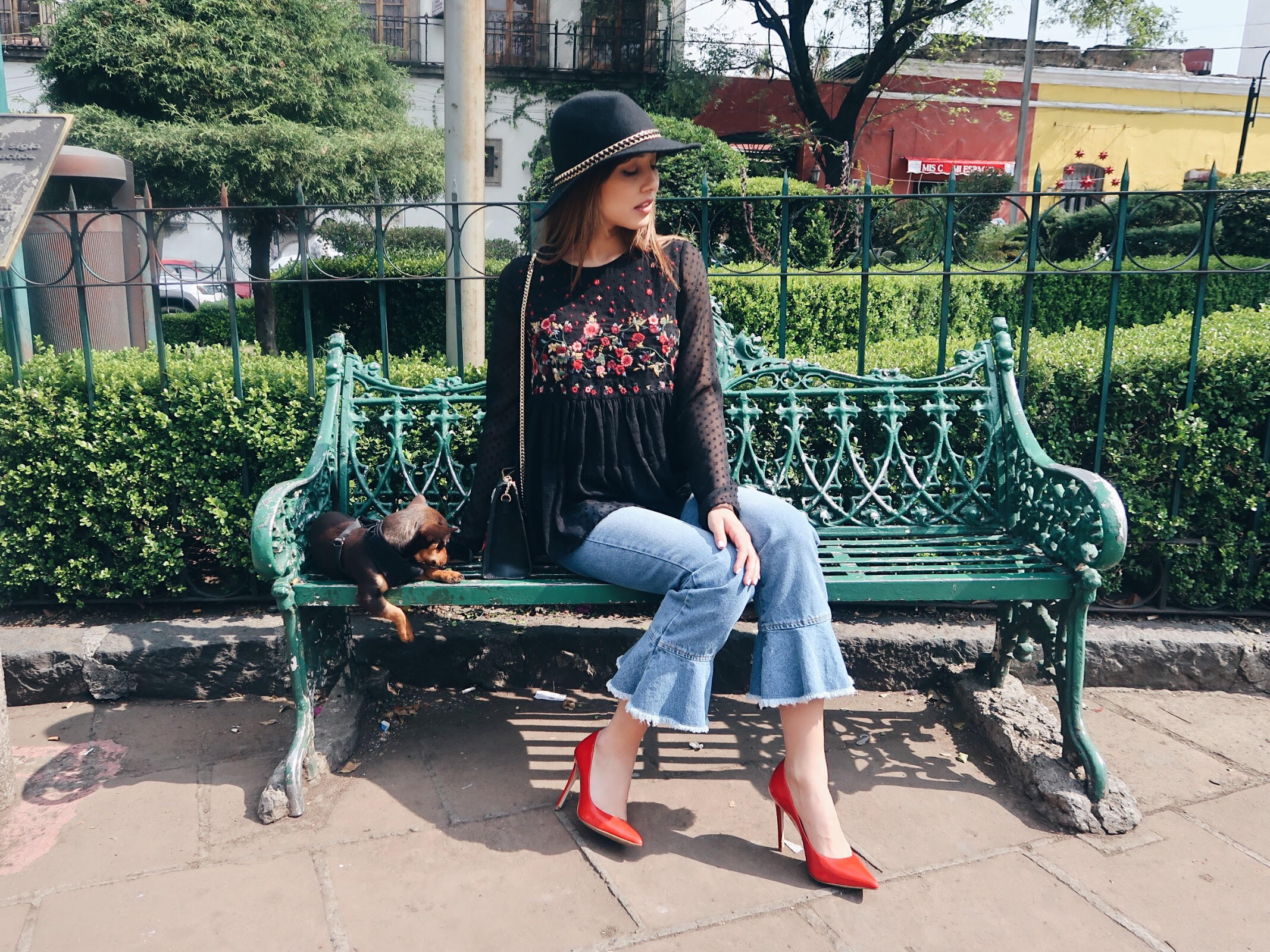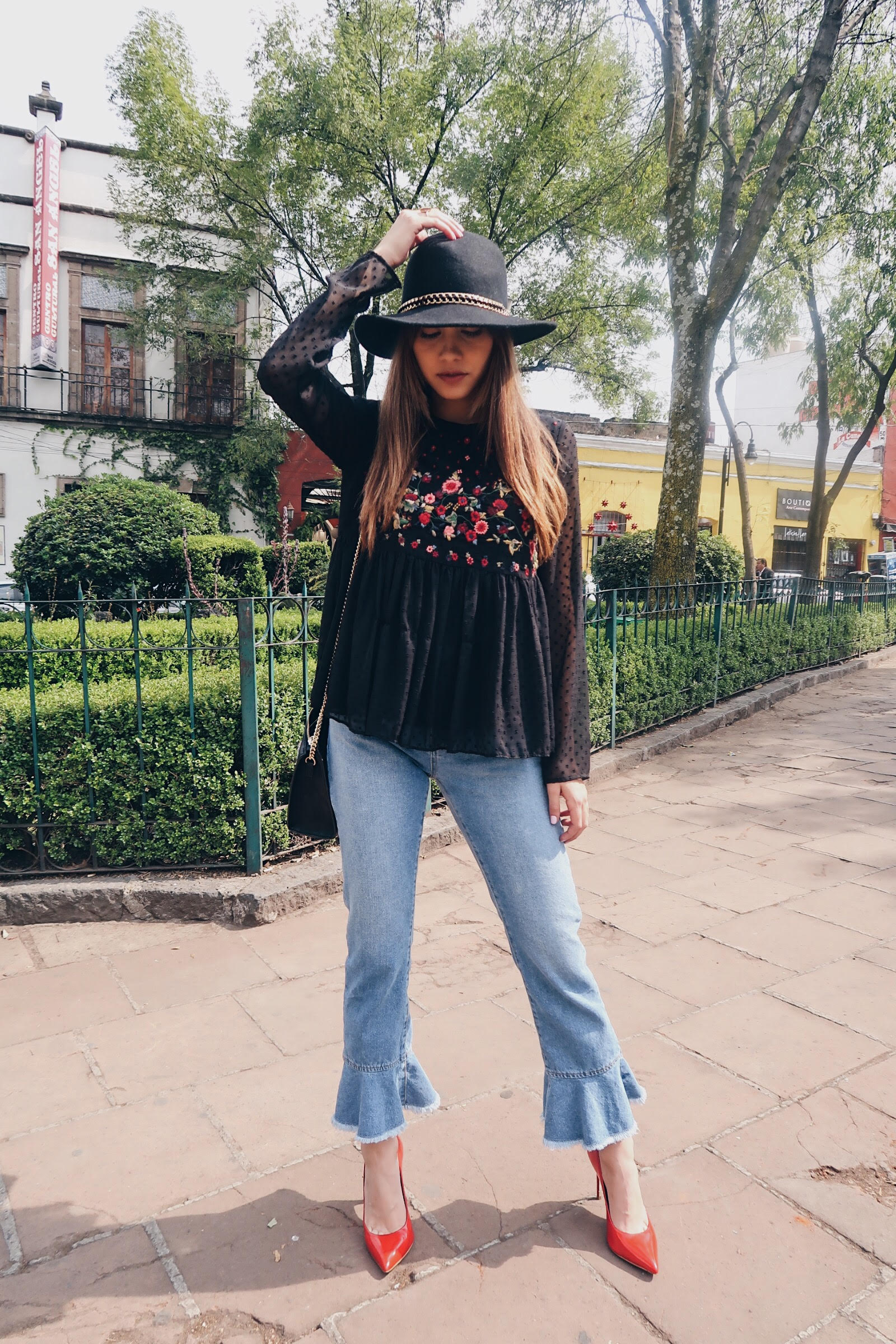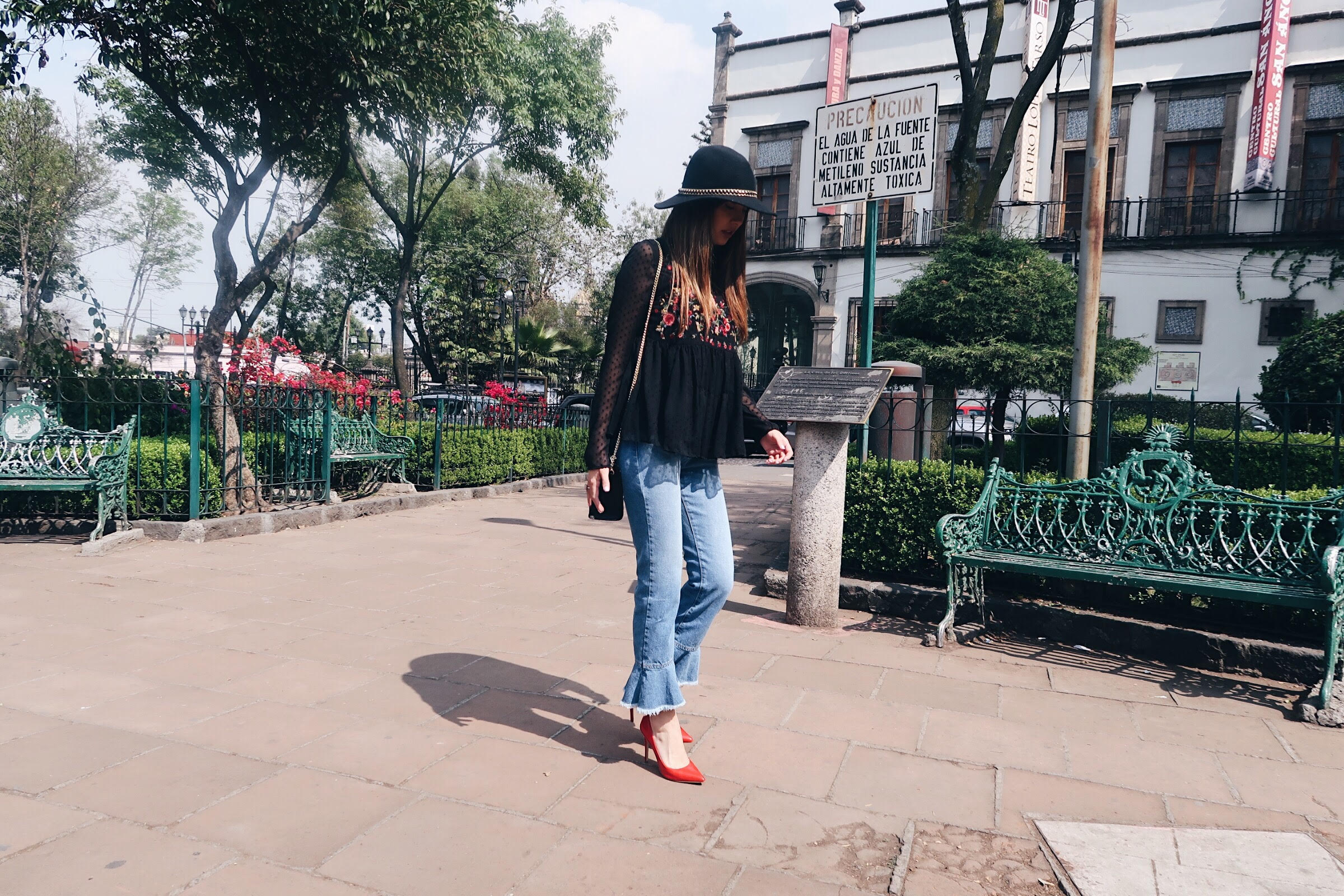 Shop this look! I couldn't find everything but I linked similar ones.
Top:https://www.zara.com/us/en/woman/tops/view-all/embroidered-plumetis-blouse-c719021p4082921.html
Jeans: https://www.zara.com/us/en/woman/jeans/cropped/mid-rise-jeans-with-frill-c816035p4246530.html
Shoes: http://www.stevemadden.com/product/PAITON/240243.uts?selectedColor=RED-NUBUCK
Hat: LocaL Boutique in Miami