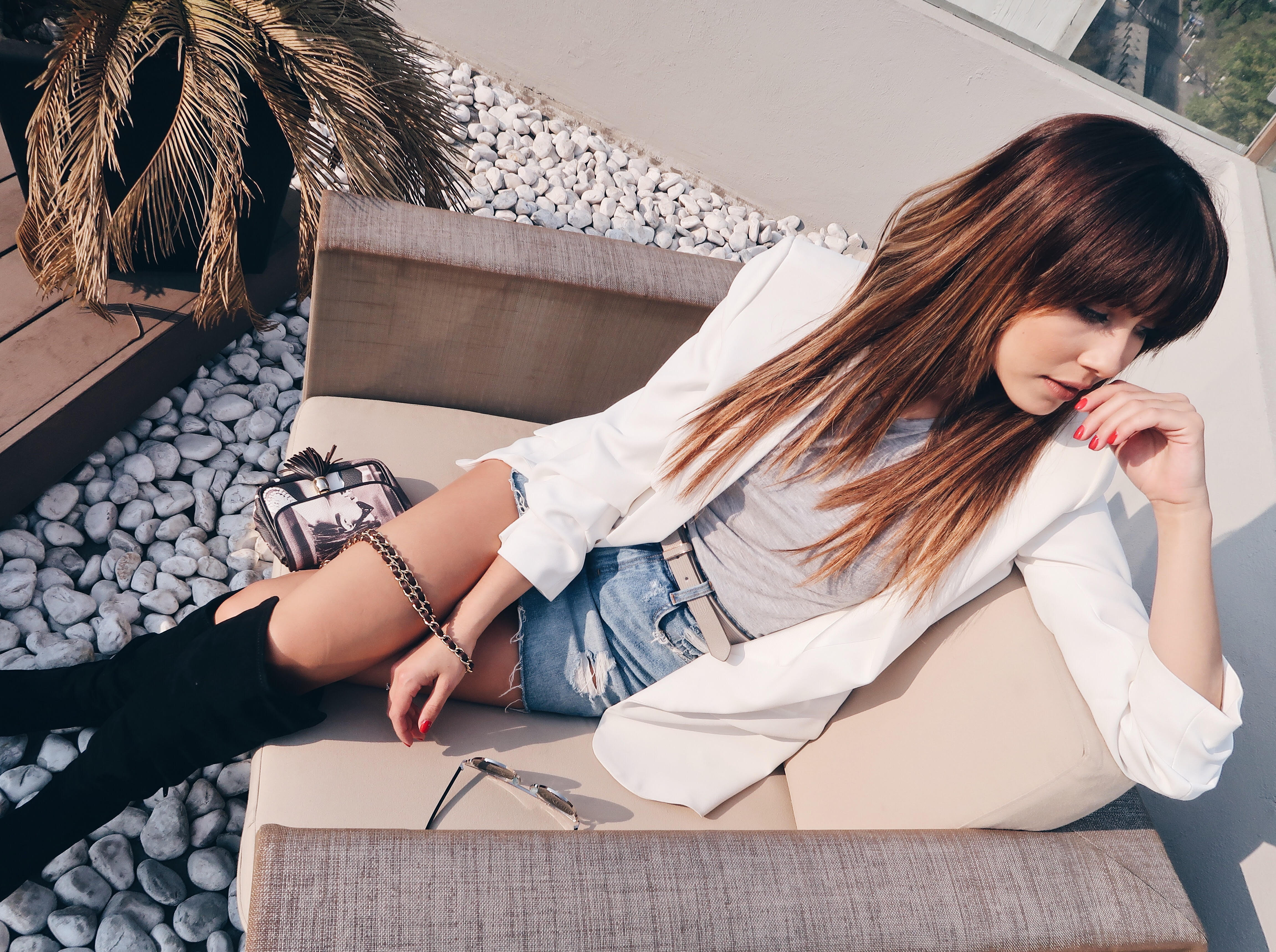 Hello my loves,
For today's post, I will be sharing 5 ways you can wear the same denim skirt. I feel that this is such an essential piece to have in your wardrobe. You can build a range of different looks with just one denim skirt. They are such a versatile piece of clothing and they go with absolutely almost any color and any style. Denim skirts are the new jean for this season and they are coming very hard for spring! So start prepping all your looks, ladies! In the pictures below, you will find 5 outfits that transition perfectly into spring.
Hope you guys enjoy!
——————————————————————-
Hola chicos!!
Para el post de hoy, estaré compartiendo con ustedes 5 maneras de usar una falda de jean. Puedes modificar tus looks de mil maneras usando la misma falda. Aparte son super versatiles! Las falda de jean se vienen con todo esta temporada! Chicas, preparen sus outfits! En el video y en las fotos, van a encontrar 5 maneras de usar la misma falda de jean…. Todos estos looks son perfectos para la transición de invierno a primavera.
Espero que lo disfruten!
Look 1: denim skirt with floral long sleeve shirt & high knee boots.
Look 1: falda de jean con camisa floral con botas altas.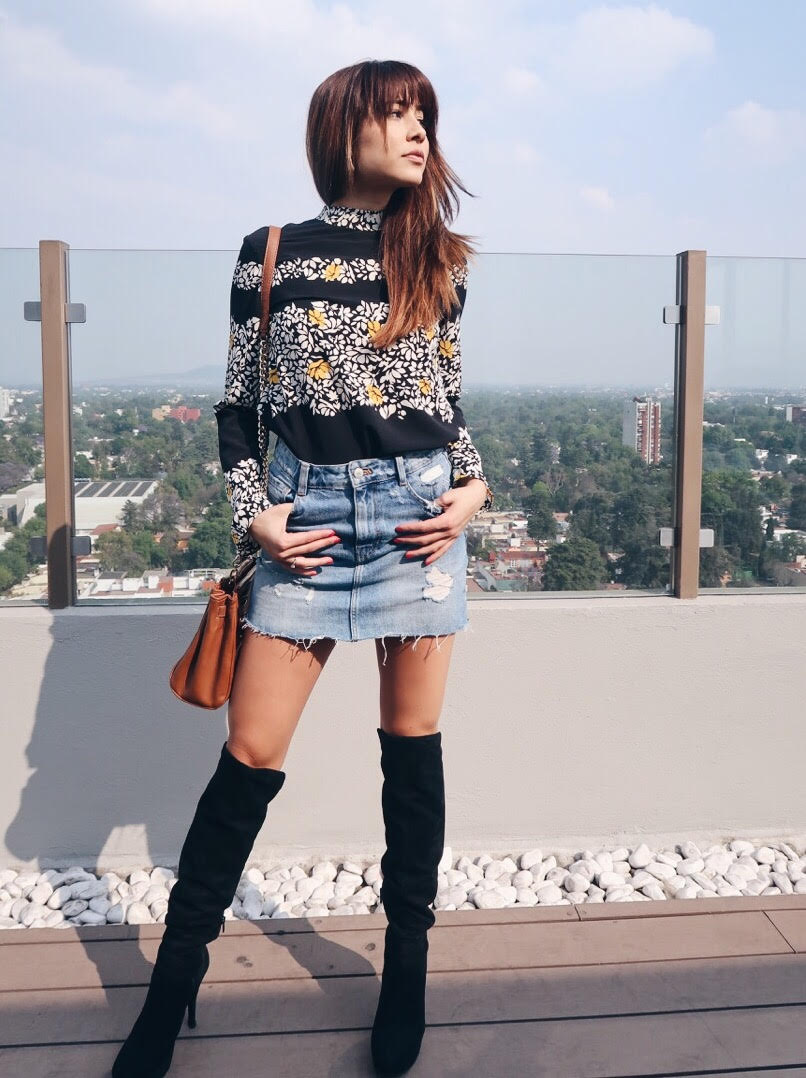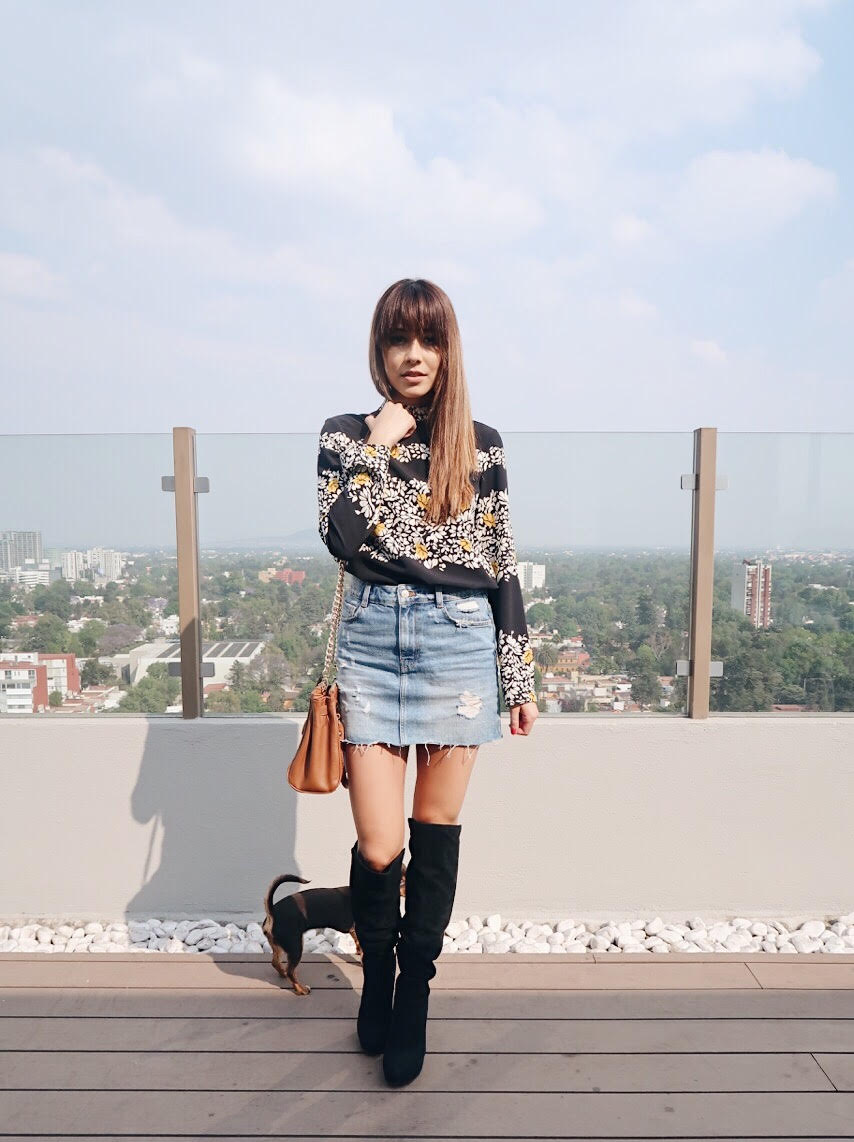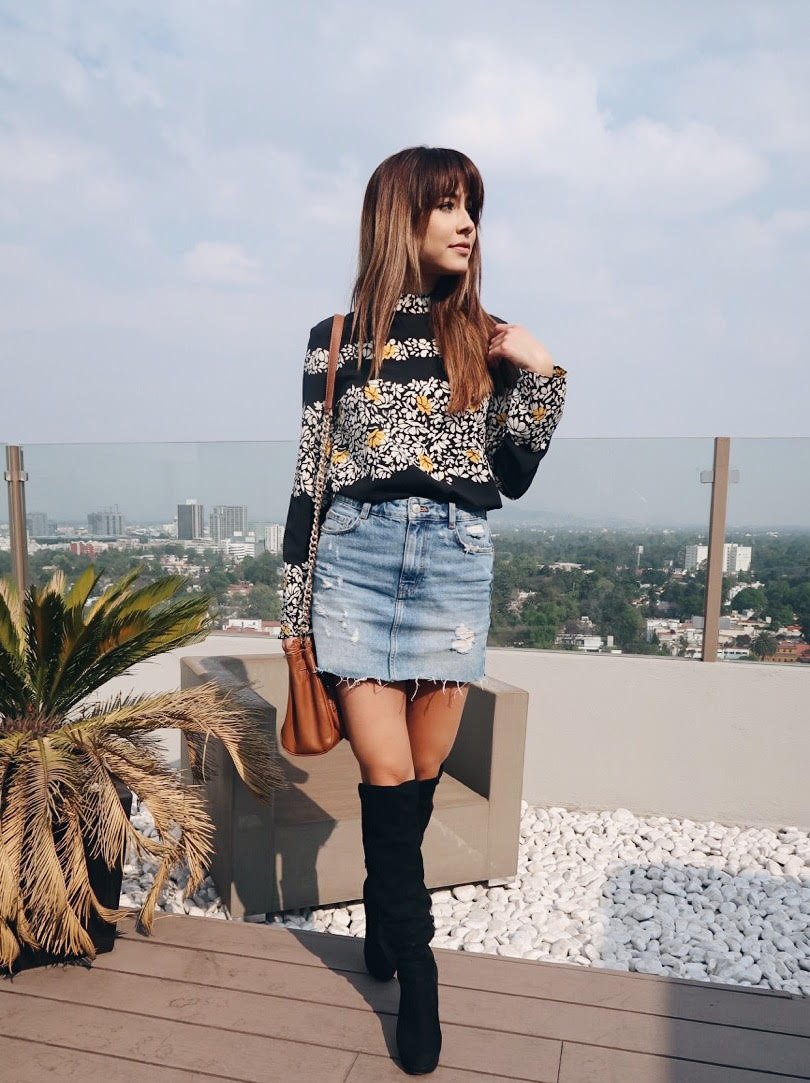 Look 2: denim skirt with button down striped blouse & ankle boots.
Look2: falda de jean con camisa de rayas y botas cortas.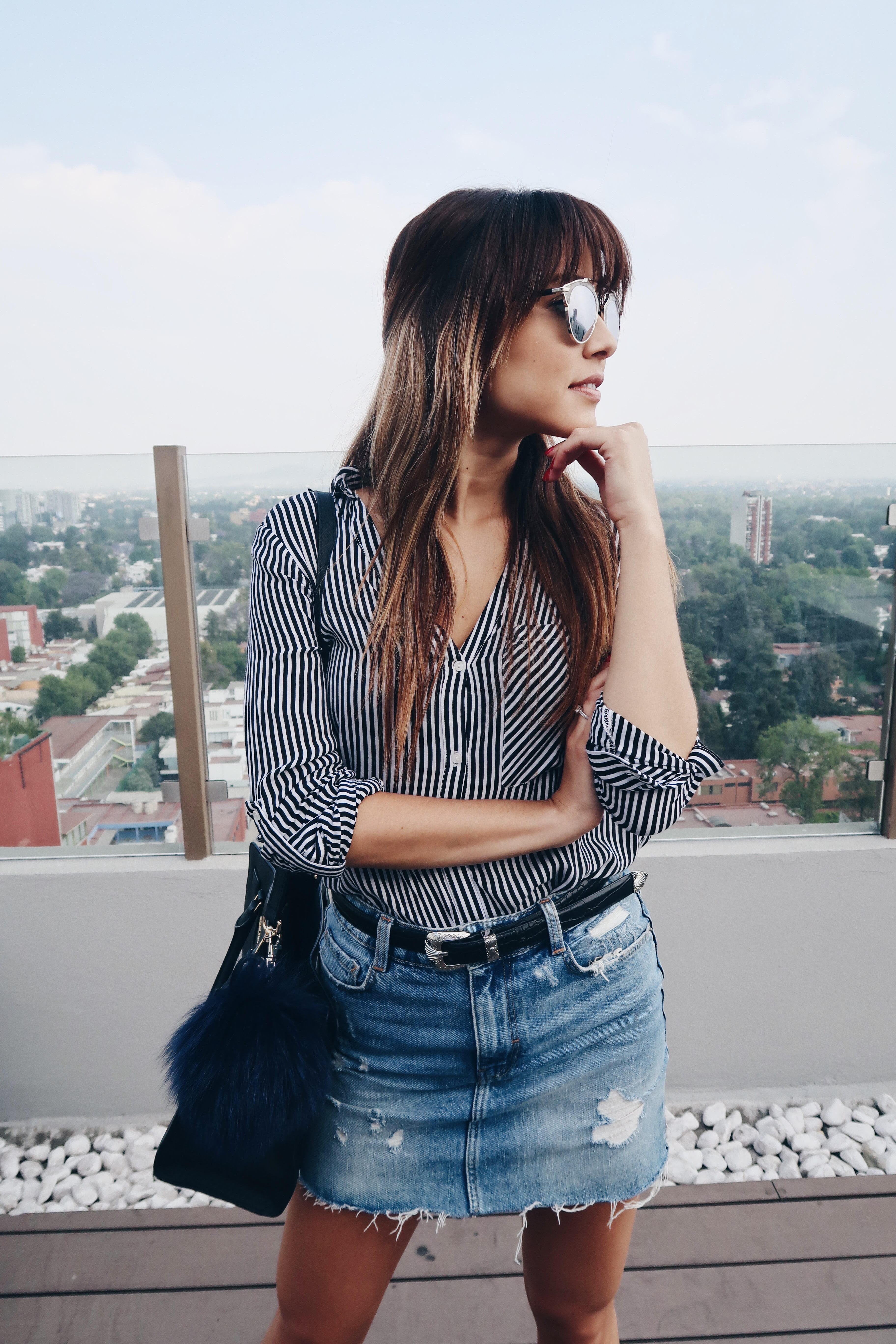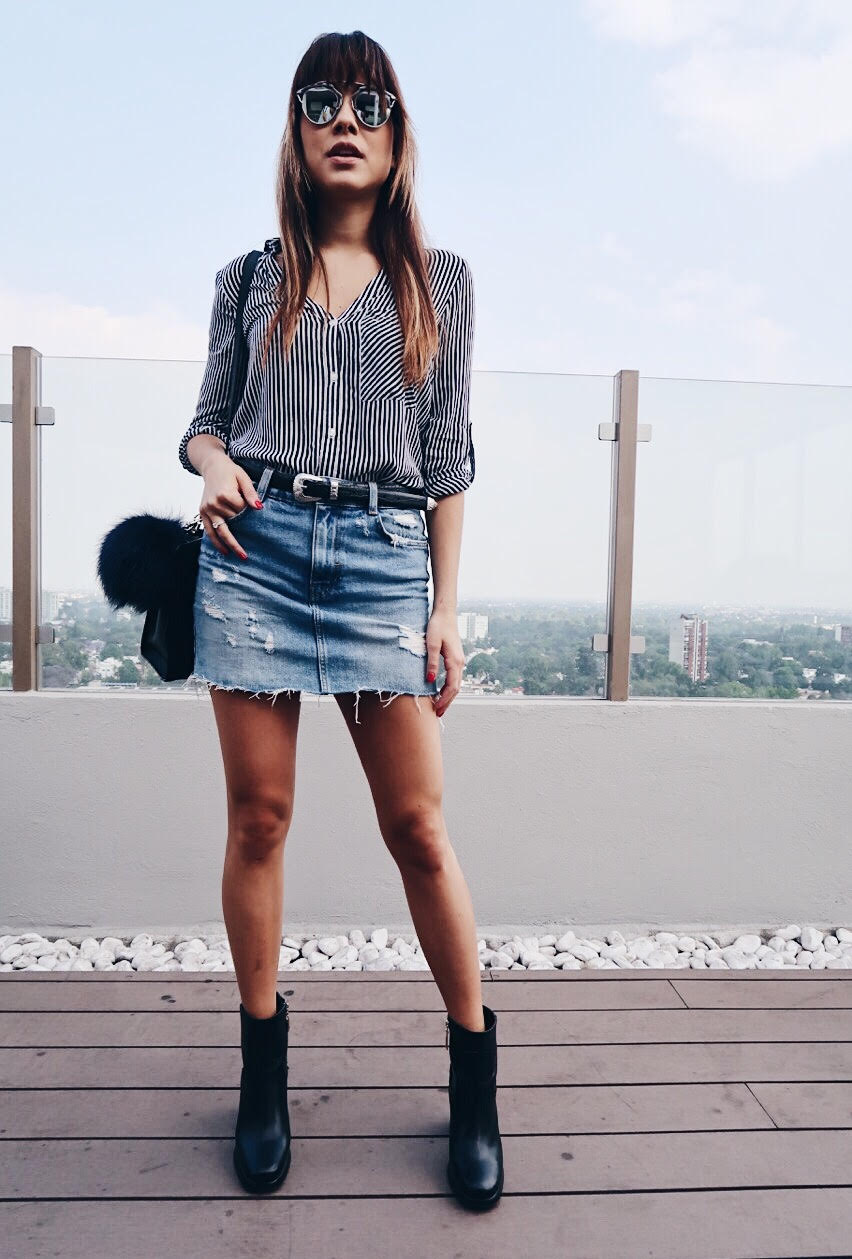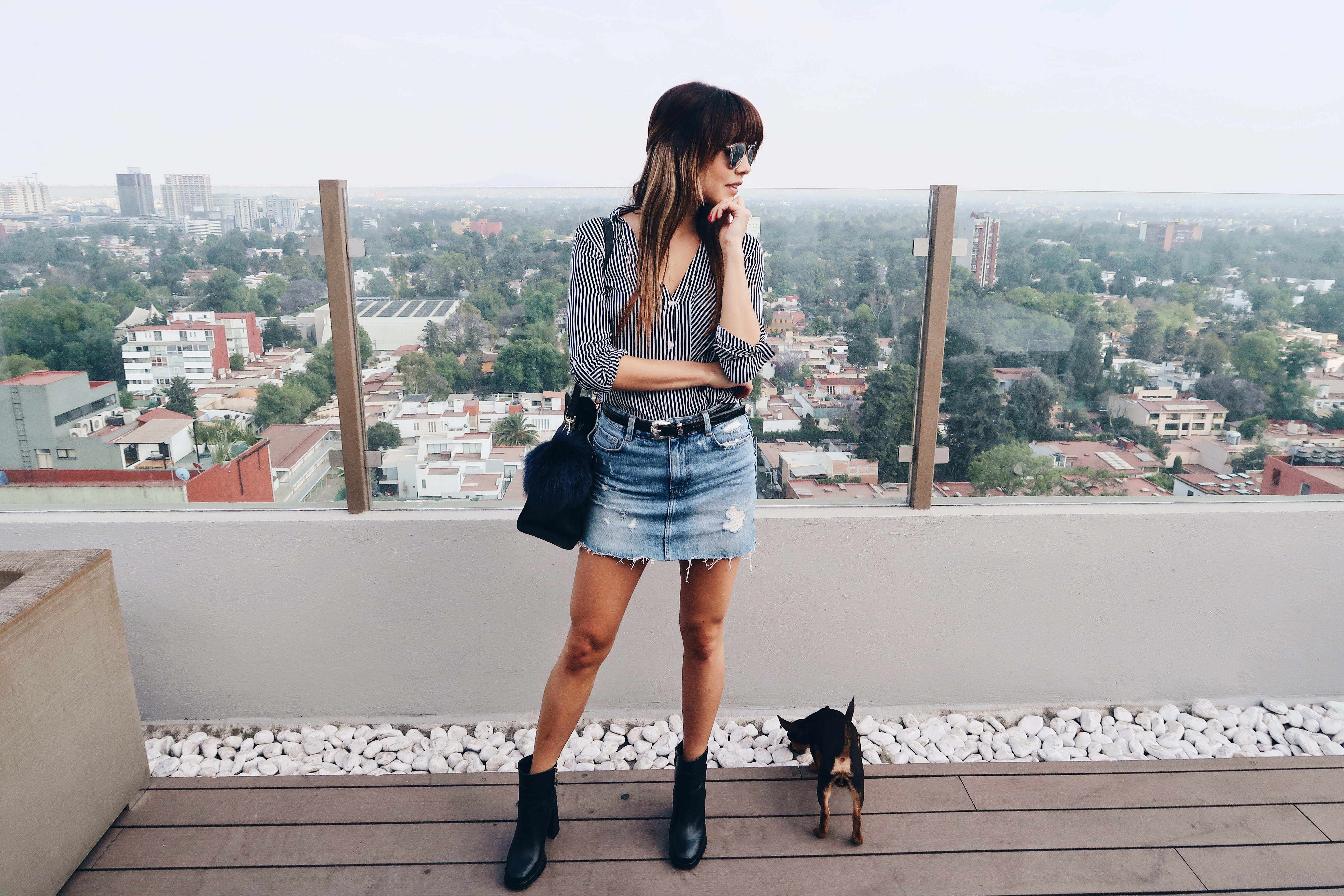 Look 3: denim skirt with denim blouse & open toe boots.
Look 3: falda de jean con camisa de jean y botitas abiertas.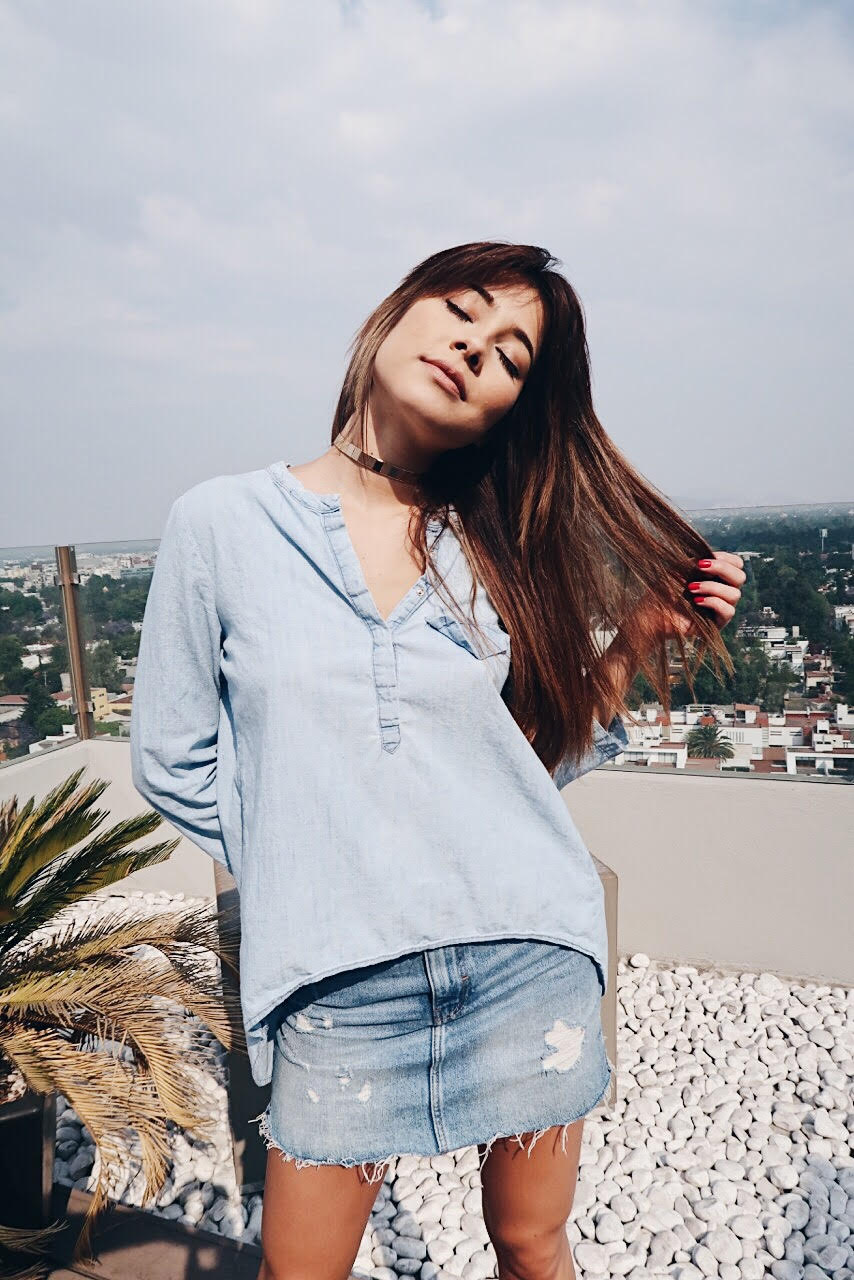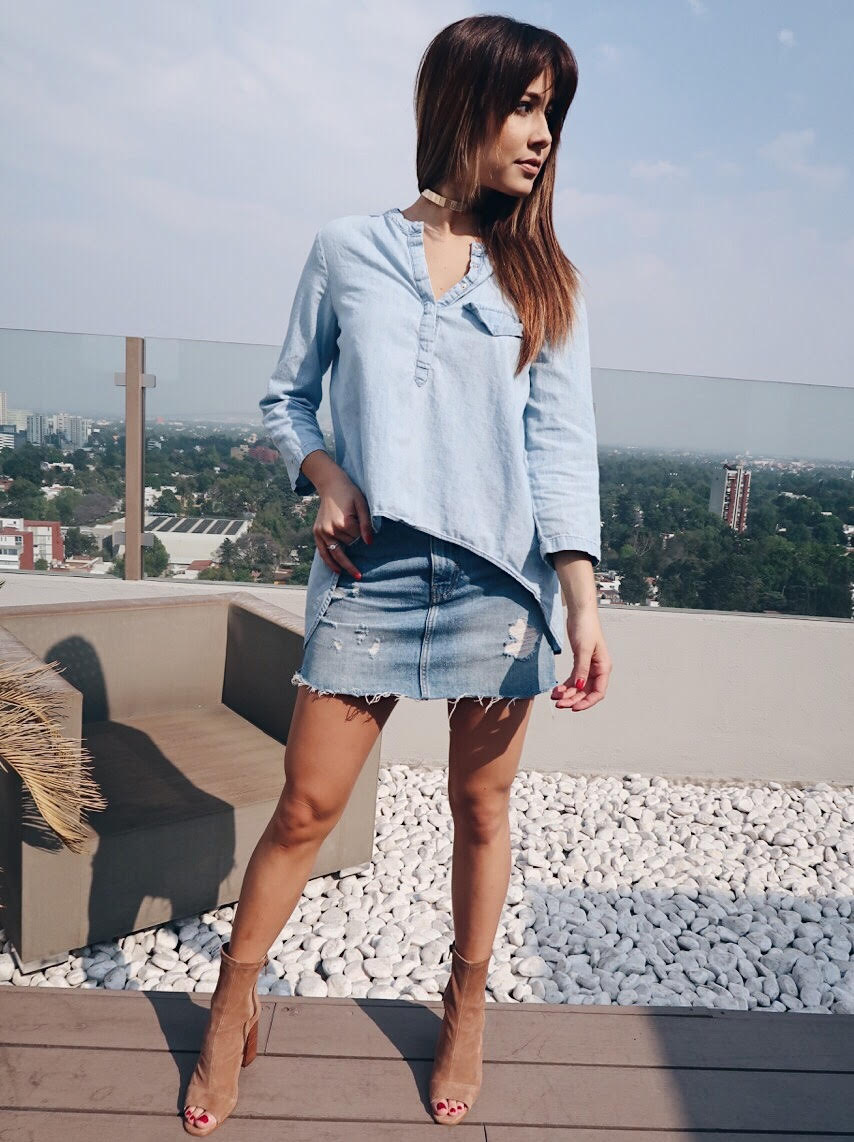 Look 4: denim skirt with crop top & converse sneakers.
Look 4: falda de jean con camisa corta y zapatos converse.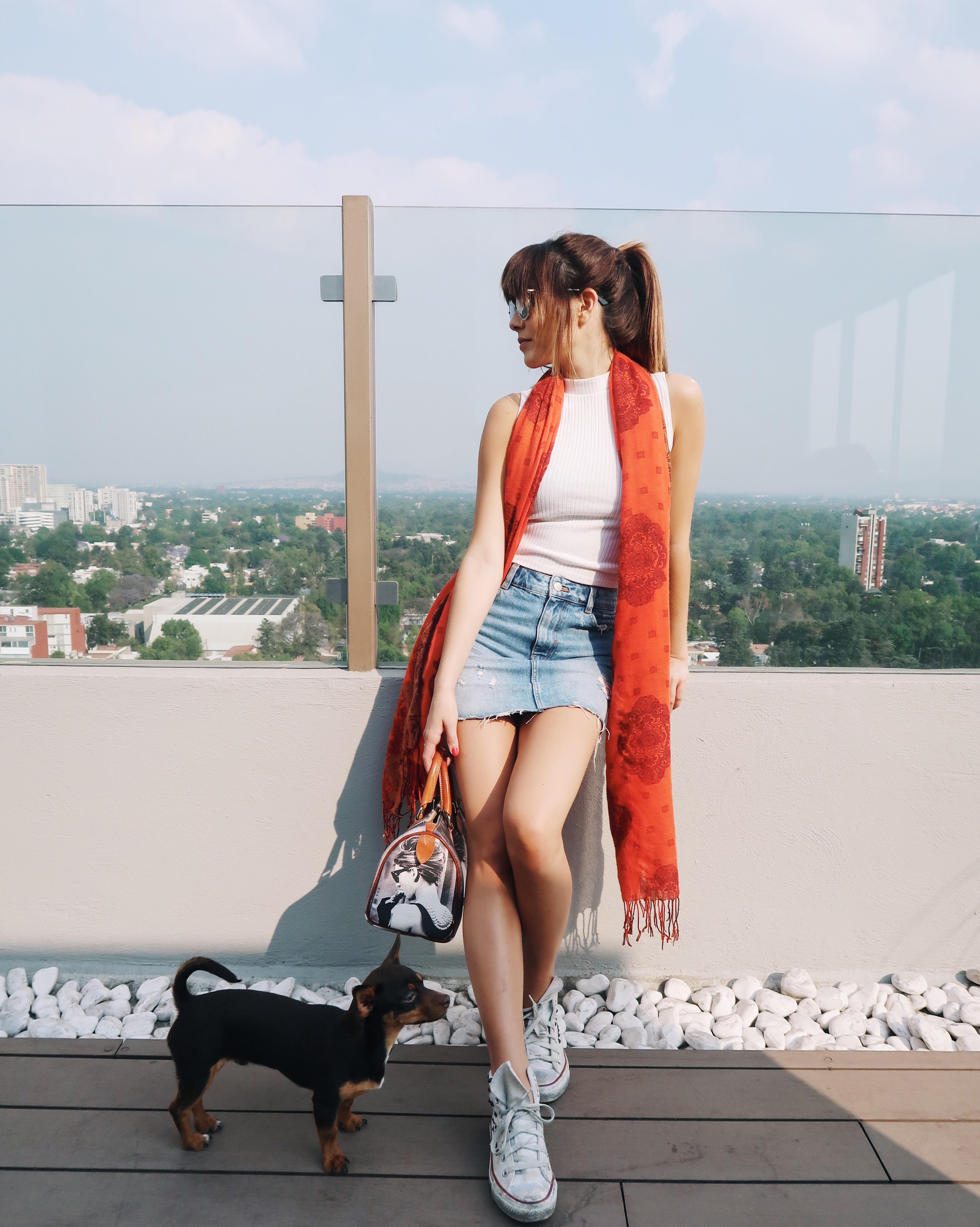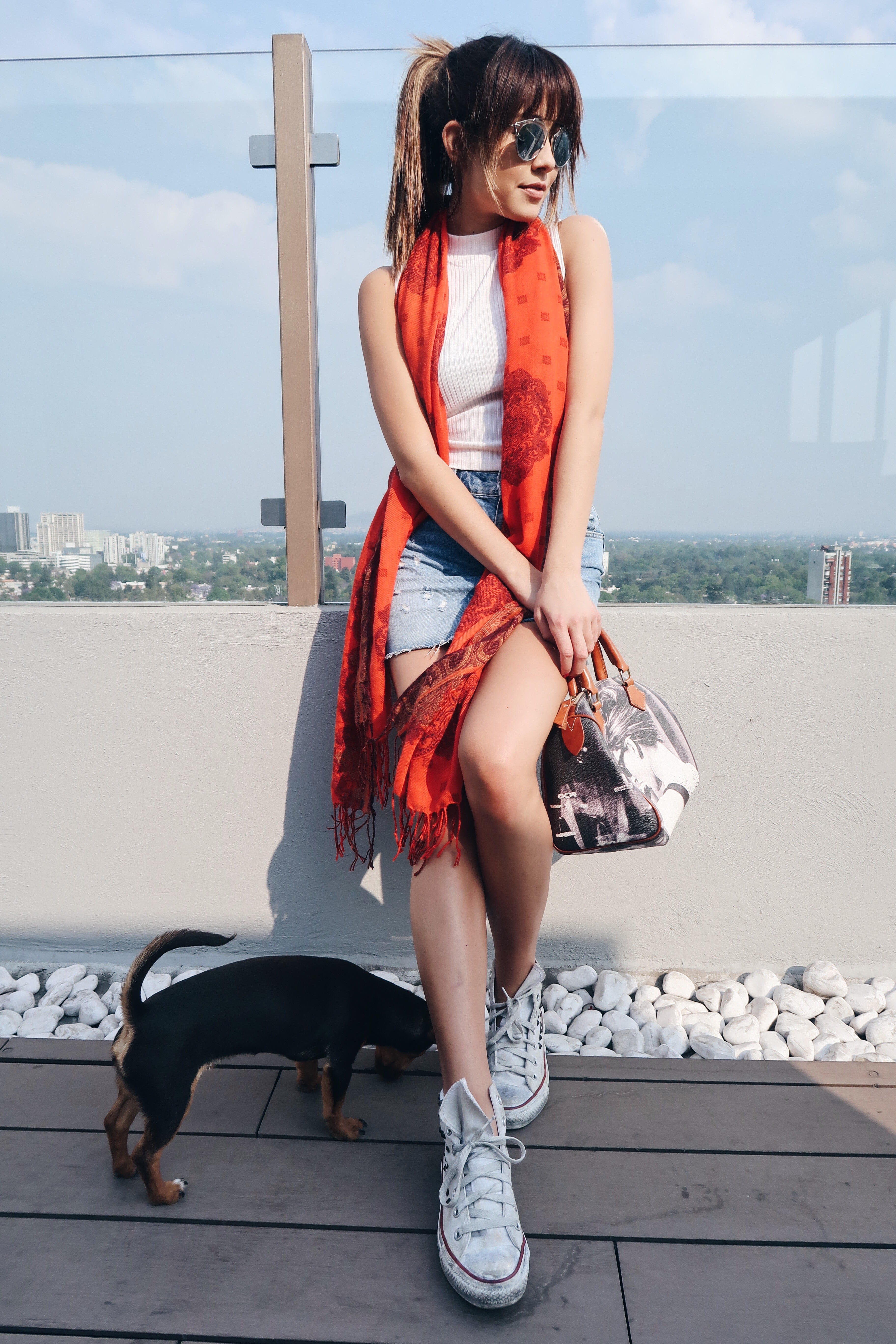 Look 5: denim skirt with basic T, white blazer & high knee boots.
look 5: falda de jean con camisa basica, saco blanco y botas altas.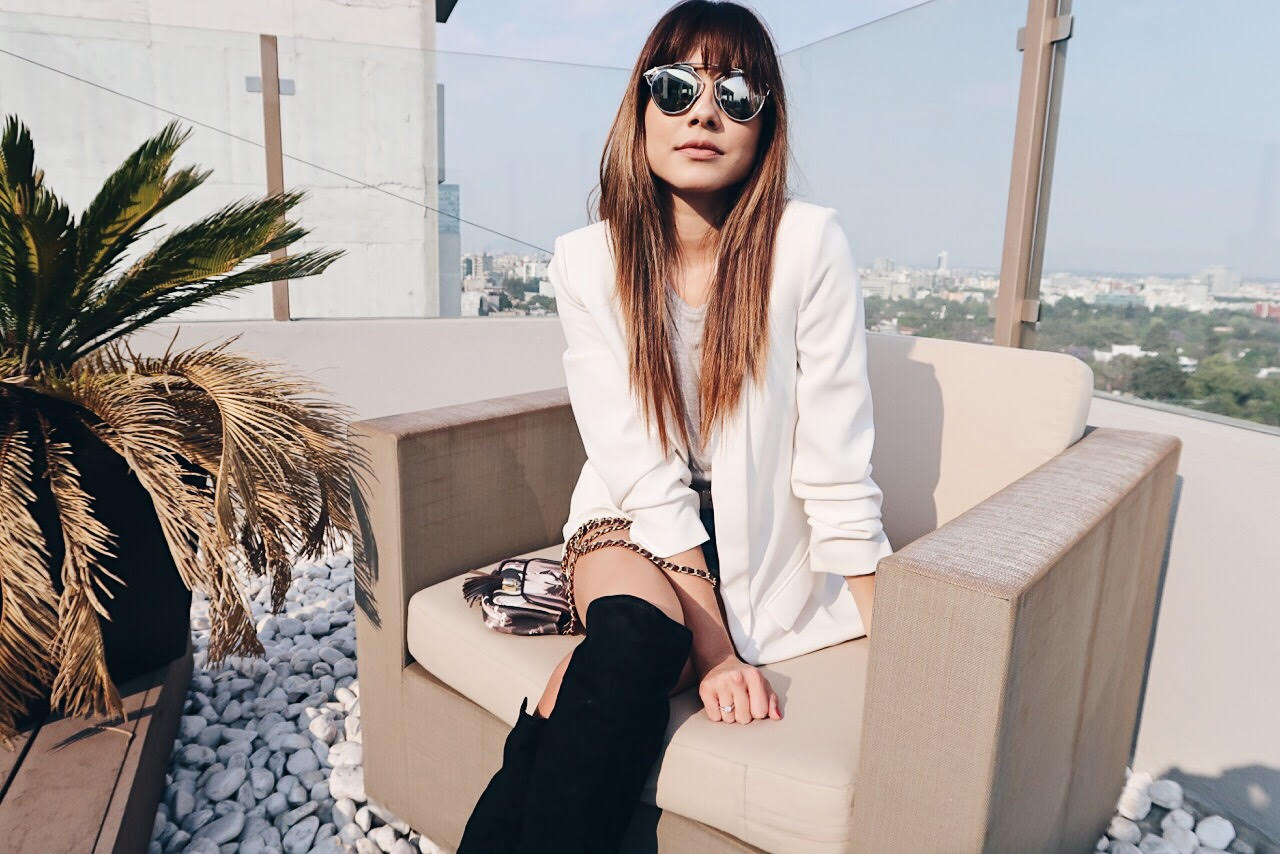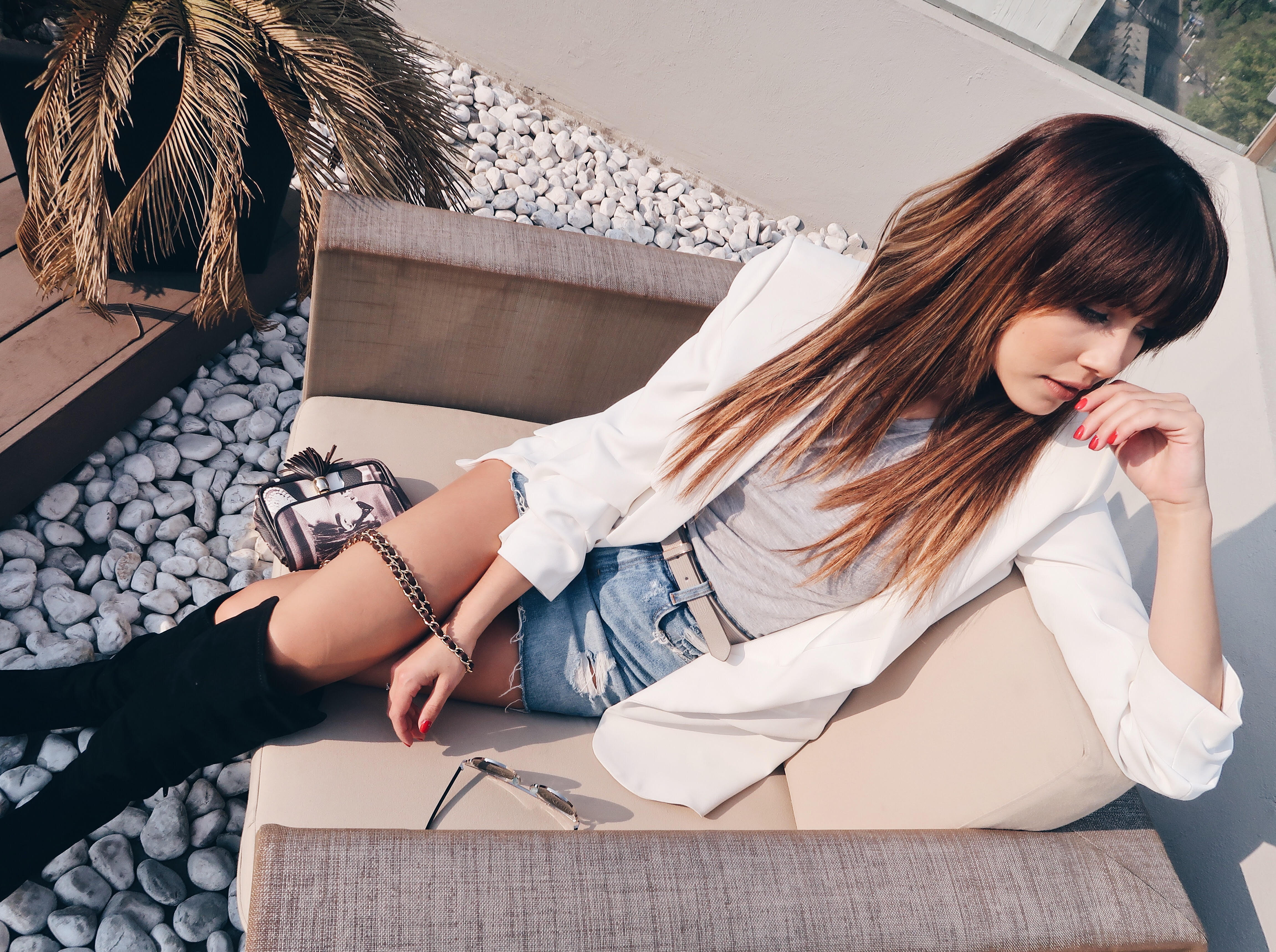 With love always,
Angela