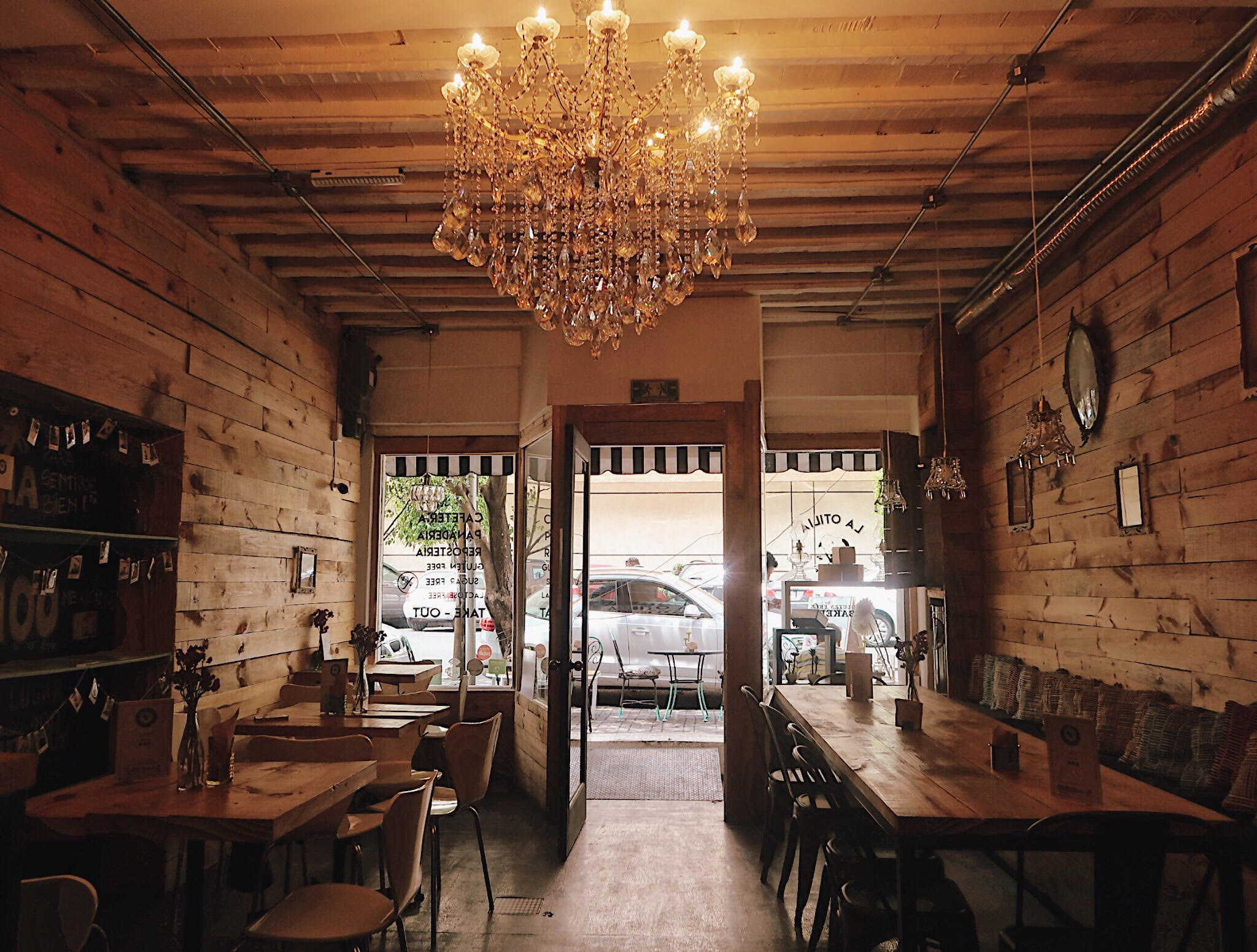 La Otilia!
A recently just discovered this hidden gem in the heart of Mexico City, La Otilia! Located in Roma Norte, a very popular area for dining and cafes. This has seriously become my new favorite spot to grab a delicious baked good and a green tea latte. Let me just say that they have cookies, granola bars, pastries, pies, tarts, and endless sweets and they are GLUTEN & DAIRY free! They even have some pastries that are paleo (which is the diet I tend to follow) and also refined sugar free! The green tea latte is to die for and they serve them in their own coffee mugs! You can get a small sized or a large like me 🙂 The ambiance, the service and the energy in there is so appealing, it makes it perfect to spend the afternoon there with you computer and work on any pending assignments. Oh! And something I truly appreciate, is that they arte dog friendly and even have snacks for them available upon purchase.
Recientemente acaba de descubrir esta joya escondida en el corazón de la ciudad de México, La Otilia! Situado en Roma Norte, una zona muy popular para restaurantes y cafés. Este lugar se ha convertido seriamente en mi nuevo lugar favorito para tomar un postre horneado y un latte de té verde. Tienen galletas, barras de granola, pasteles, tartas y dulces y son libres de GLUTEN y LACTEOS! Incluso tienen algunas opciones de pasteles que son paleo (que es la dieta que trato de seguir) y también libres de azúcar refinada! El latte de té verde es para morirse y te lo sirven en sus propias tazas de café ! Puedes pedirte un pequeño o un grande como yo 🙂 El ambiente y la energía que encuentras en la Otilia es tan agradable, que hace que sea perfecto para pasar la tarde allí con tu computadora y trabajar en cualquier trabajo pendiente. Oh! Y algo que realmente aprecio, es que son pet friendly (perro amable) e incluso tienen aperitivos para ellos disponibles para comprar.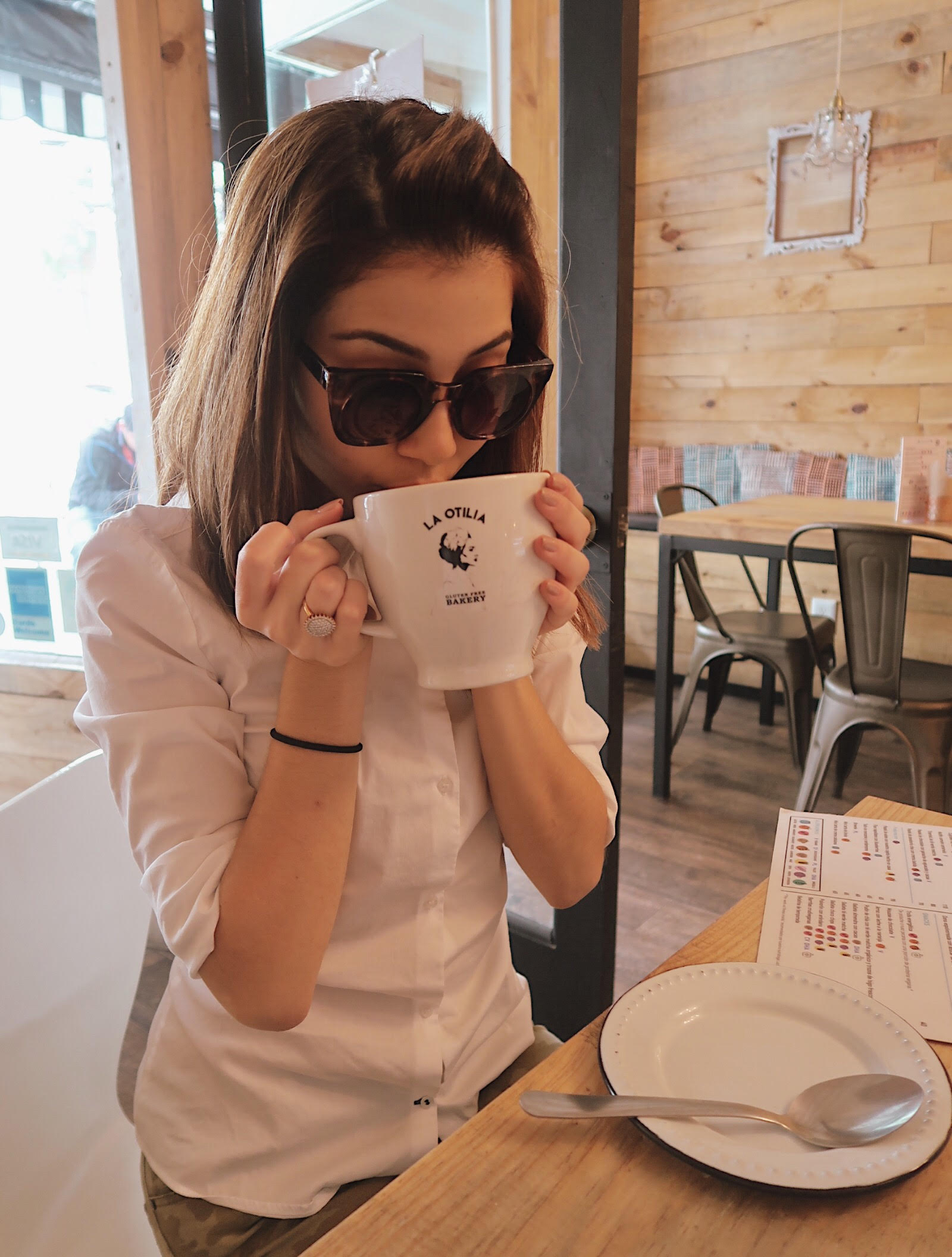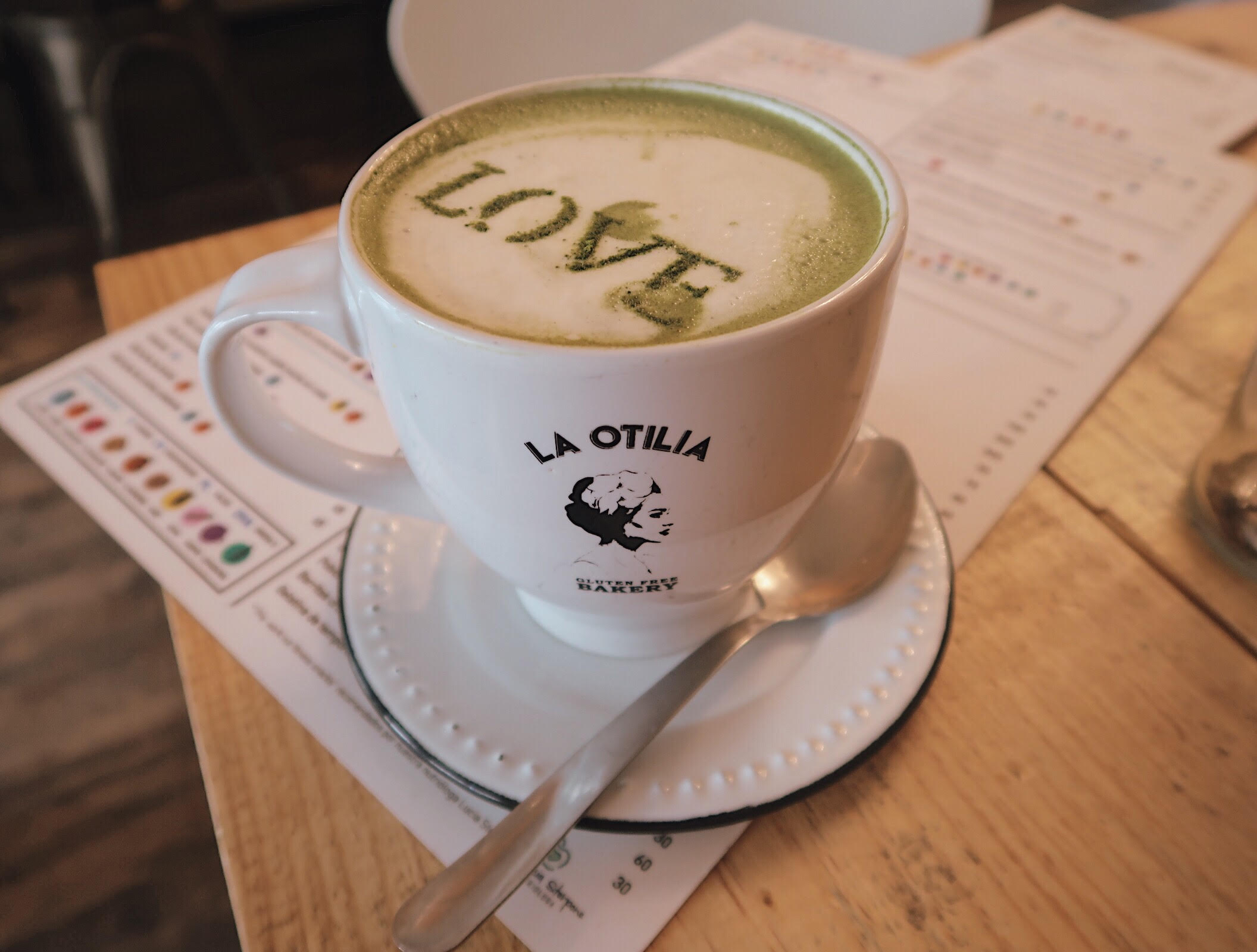 But that is not all!
They also have a full sized menu with a wide variety of options for lunch. From sandwiches, to bowls, acai bowls, fresh pressed juices and so so so much more! If you ever have the opportunity to be in Mexico City, please take a quick detour into this amazing cafe! You won't regret it!
Here is the link to their website in case you are interested in taking a look at their menu and other info. http://www.laotilia.com.mx/
¡Pero eso no es todo!También tienen un menú completo con una amplia variedad de opciones para el almuerzo. De sándwiches, a bowls, bowls de açaí, jugos naturales y  frescos y mucho mas! Si alguna vez tienes la oportunidad de estar en la Ciudad de México, por favor tome un rápido desvío en este café increíble! No te arrepentirás!
Aquí les dejo en link a la pagina web por si quieren ver el menu o buscar alguna otra información. http://www.laotilia.com.mx/