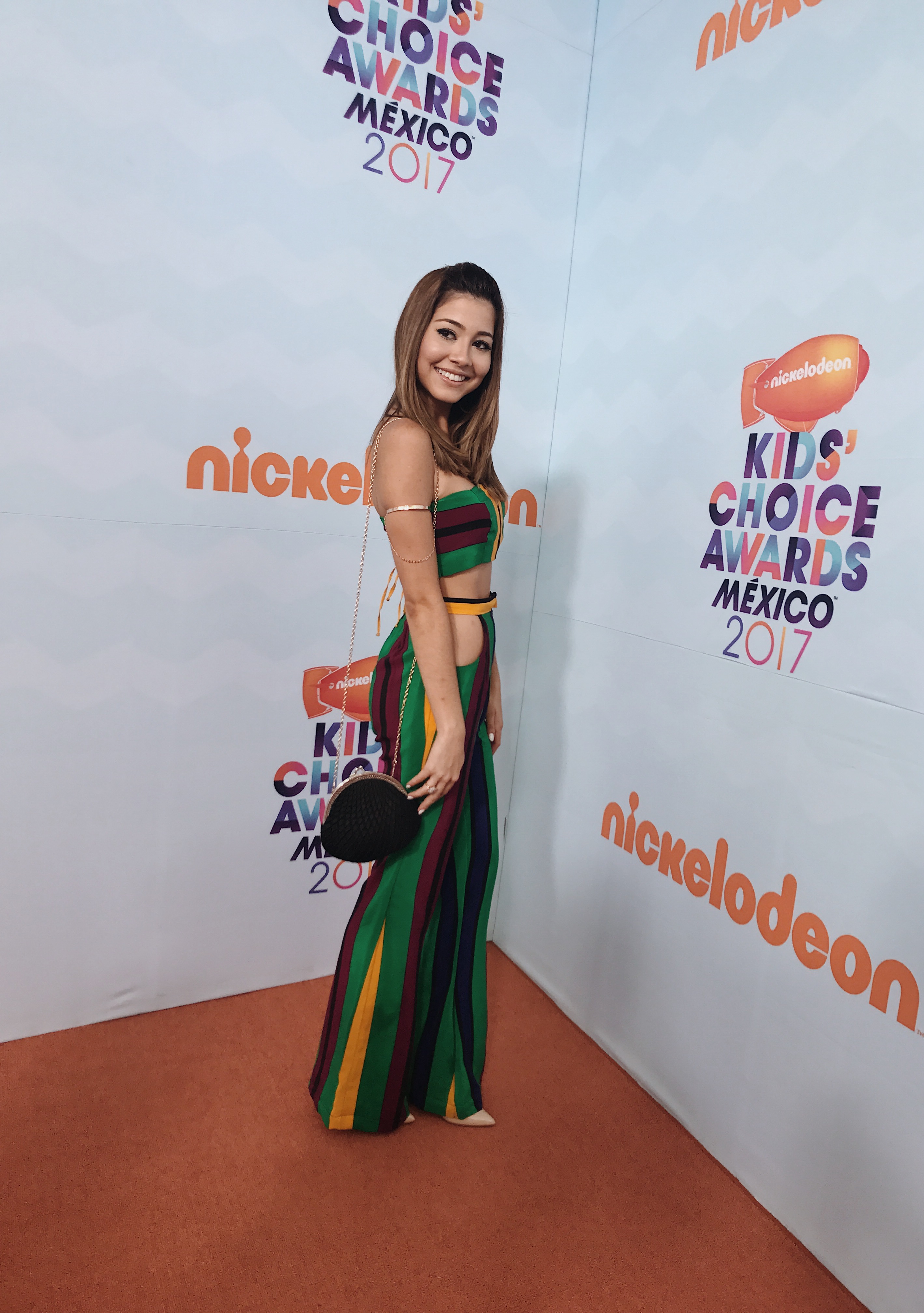 Hey guys! I had the honor to attend the Kids Choice Awards in Mexico! It was so much fun! As you can see, I went for this gorgeous 2 piece set by the designer, Arianna Laylah.  A very revealing look, with thick colorful stripes and very particular openings by the sides of the hips. This simple little detail, is what in my personal opinion, makes the entire look innovative and unique.
Thank you Arianna for such a gorgeous work of art! I felt beautiful & definitely best dressed.
Hola chicos!!! Tuve el honor de ir a los Kids Choice Awards en Mexico! Decidí arriesgarme con un set de la joven diseñadora, Arianna Laylah. Como pueden ver, hay una combinación de colores  y tiene unos cortes muy particulares a los lados de las caderas. Este simple detalle, hacen que el conjunto tenga un estilo innovador e único.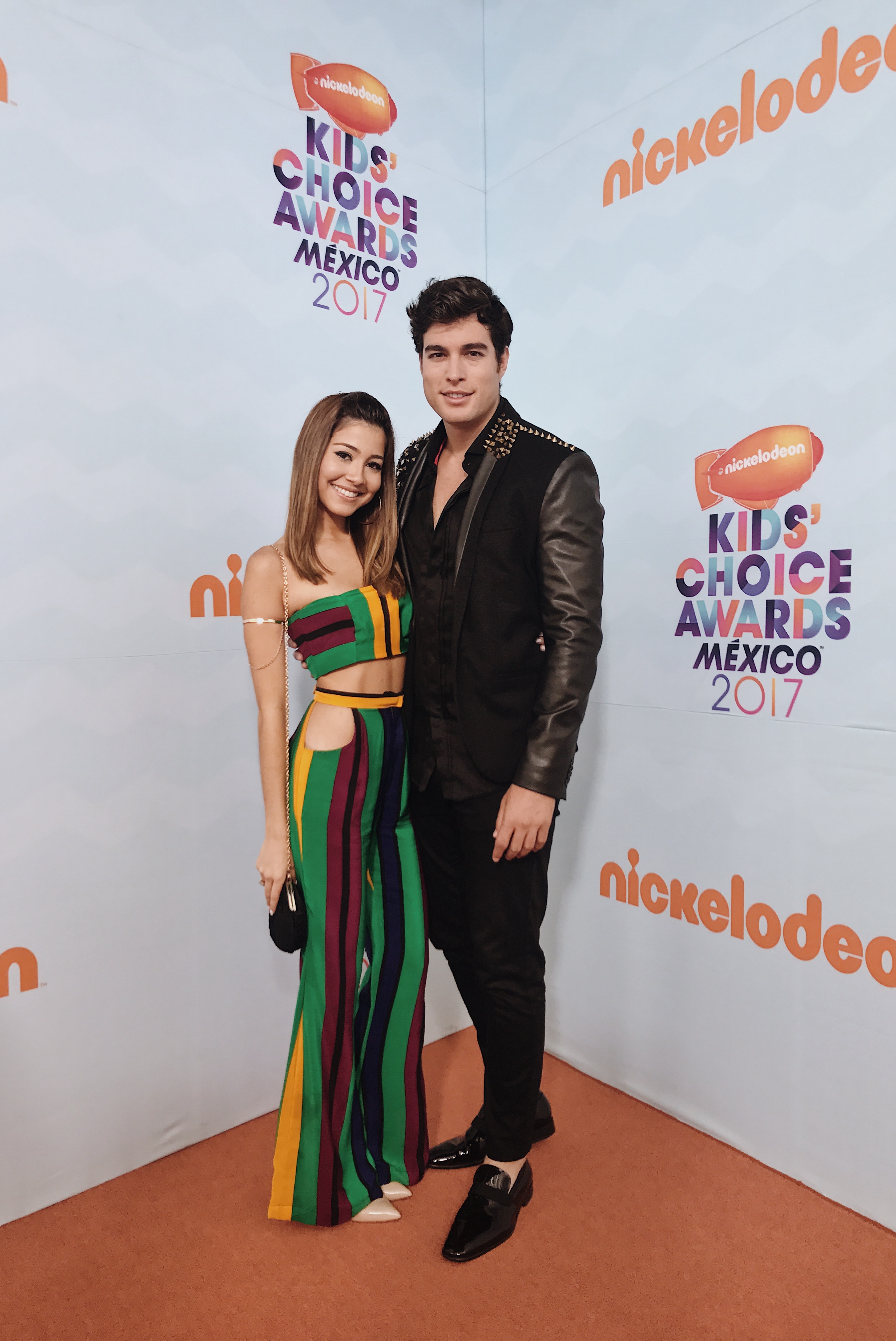 I decided to go for very dainty and delicate gold jewelry pieces to compliment the outfit.
Ya que este set de por si llama mucho la atencion, decidí ponerme assesorios dorados y bien delicados para juntar el look completo.